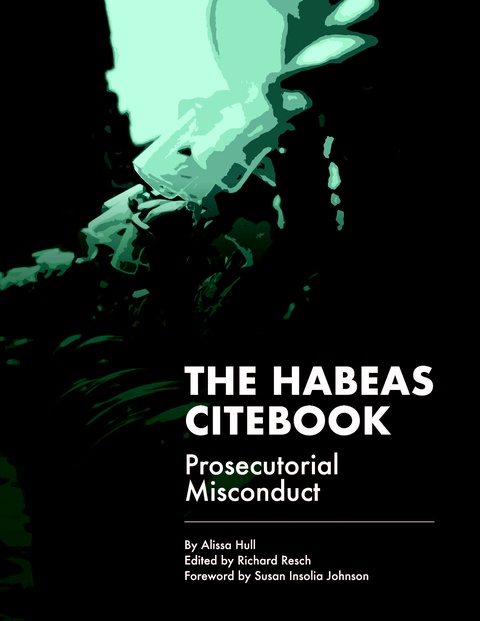 The Habeas Citebook: Prosecutorial Misconduct
$59.95
The Habeas Citebook: Prosecutorial Misconduct, by Alissa Hull is the latest offering in Prison Legal News Publishing's Citebook series. Like the other Citebooks in the series, it's designed to help pro se prisoner litigants to identify and raise viable claims for potential habeas corpus relief. This invaluable tool contains several hundred case citations and descriptions, saving readers many hours of research in identifying winning arguments to successfully challenge their conviction.
It's conveniently and logically organized into 16 chapters, beginning with a general overview of prosecutorial misconduct and progresses topically to discussing and providing case citations to specific issues such as Brady considerations and discriminatory jury selection. This book provides readers with a law library's worth of pertinent case law right at their fingertips. It explains the procedural and substantive complexities of federal habeas corpus litigation with the goal of identifying and litigating claims based upon prosecutorial misconduct.
The Habeas Citebook includes examples of actual petitions that have been filed in both state and federal court. In addition, it contains a handy glossary of terms commonly encountered when preparing a habeas petition, a map and addresses of the various federal courts, and a Case Law Citation Index for quick reference. This book is truly an invaluable resource for anyone thinking about mounting a challenge to his or her conviction via a habeas petition alleging prosecutorial misconduct.
ISBN-13: 978-0-9819385-5-4