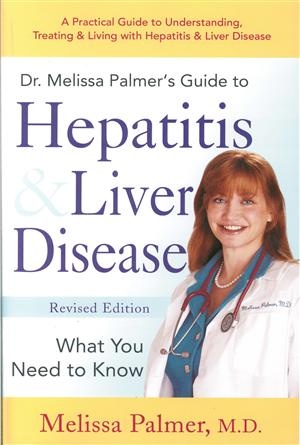 Hepatitis and Liver Disease: What You Need to Know
$19.99
470 pages. Melissa Palmer, MD.
Avery Publishing Group (2000).


Describes symptoms and treatments of hepatitis and other liver diseases. Includes bibliography and index.

From Review by Phyllis Beck
(July 2002 Prison Legal News, at p. 19)

A big thumbs up for Dr. Melissa Palmer's Guide to Hepatitis Liver Disease. The book's information is up-to-date, it is fully indexed, it includes a 25-page bibliography, and it covers a wide range of hepatitis and liver disease related topics.

Dr. Palmer's book is written in an easy to read style and its information is understandable by lay people and professionals alike. The book can help the reader to understand the state of their health from medical reports, and evaluate the treatment they are receiving or might need.

The book is a must read for anyone who wants to learn more about hepatitis and liver disease, and it is a valuable addition to the literature available about those diseases.
ISBN-10: 1422350894
ISBN-13: 978-1422350898